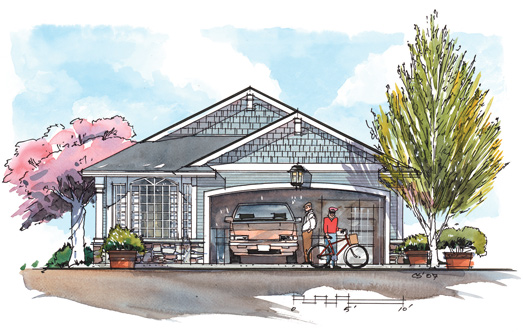 HERON 1
2 Bedroom + Den @ 1,440 sqft.
Garage @ 376 sqft.
Spaciousness and elegant design makes the Heron home warm and inviting with a perfect blend of outdoor lifestyle. The Heron home says "We have arrived."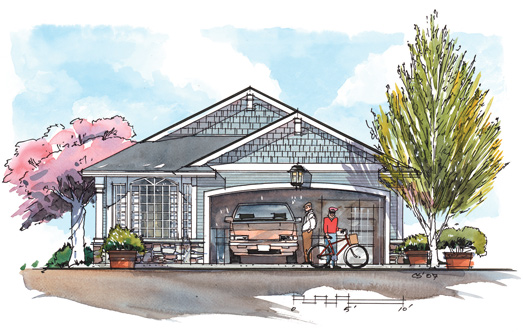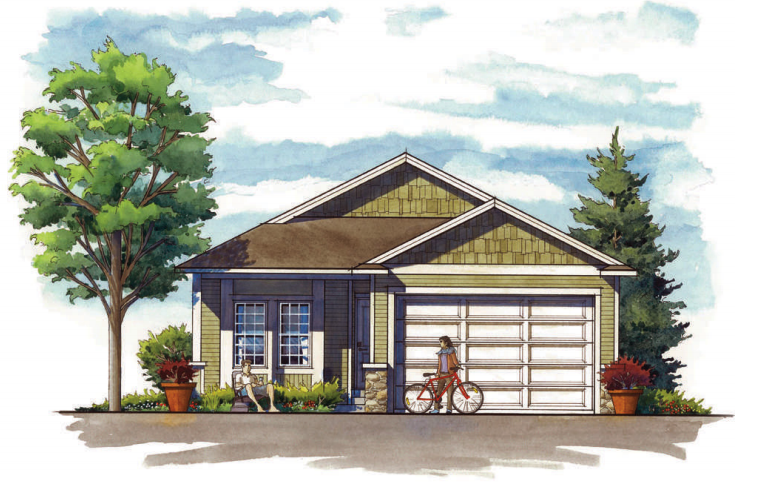 HERON 2
2 Bedroom + Den @ 1,502 sqft.
Garage @ 356 sqft.
The Heron 2 is a spacious home with an inviting kitchen and a large master suite. Because all Sage Creek homes are built energy-efficient, this means more savings to pass on to you.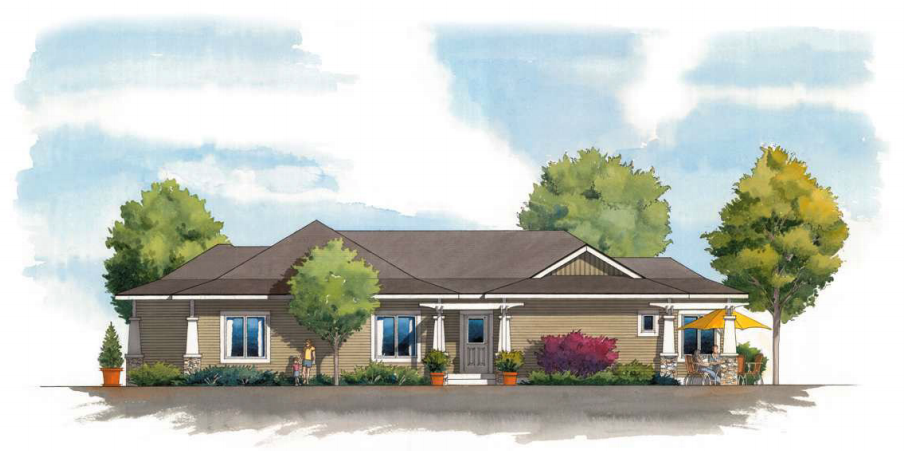 EAGLE
2 Bedroom + Den @ 1,520 sqft.
Garage @ 378 sq. ft.
The Eagle is for those who like more space to spread out. With an amazing layout that includes an office/den, spacious kitchen, and large entertaining space you will have plenty of room to entertain guests or just relax.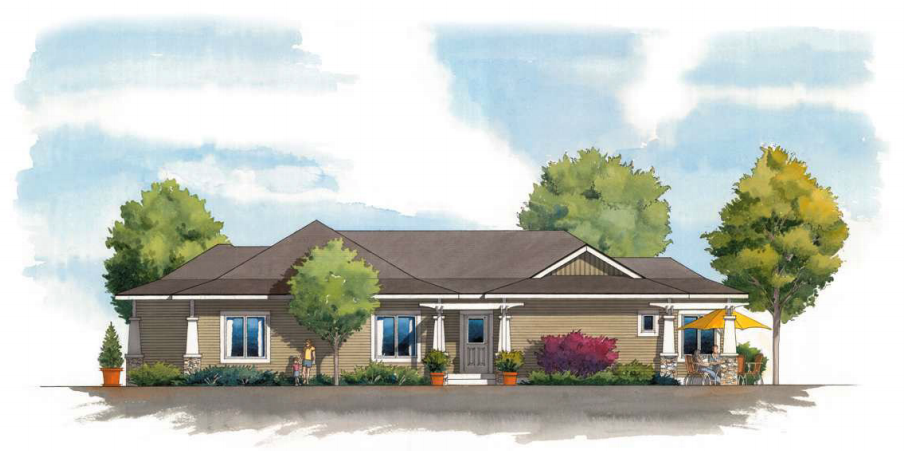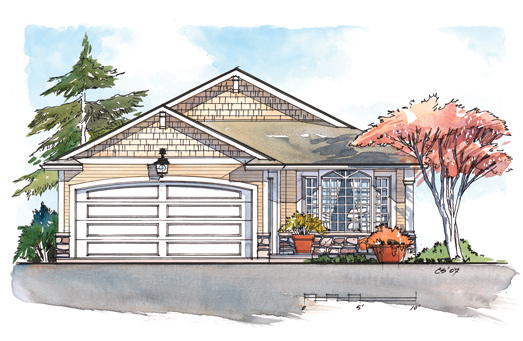 RAVEN
2 Bedroom @ 1,250 sqft.
Garage @ 383 sq. ft.
The Raven offers plenty of room to relax with friends and family. With a slightly smaller footprint, the Raven leaves more room for your landscaping creativity.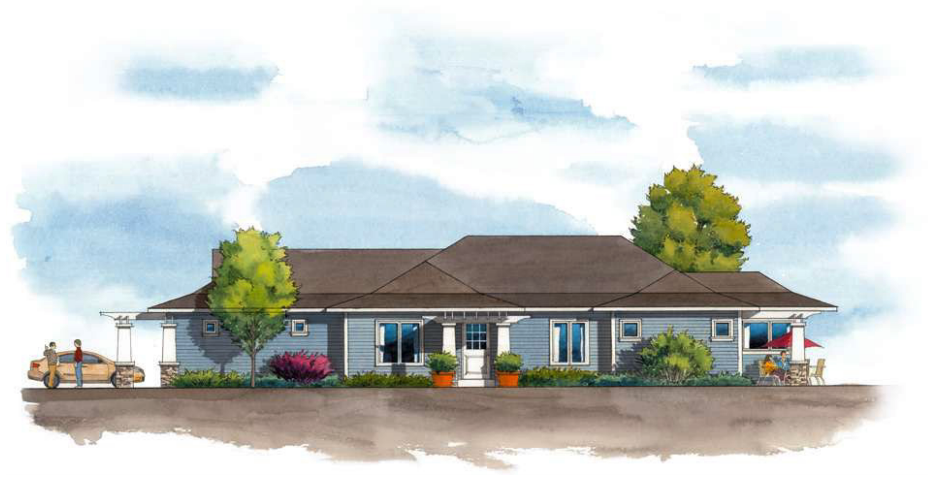 HAWK
2 Bedroom + Den @ 1,447 sqft.
Garage @ 460 sqft.
The Hawk marries all our best features. Plenty of room for entertainment, a flexible office/den/spare room, and a double garage of all of your golf gear and storage needs.